---
28-pin Head Unit Wiring Harness Adapter - Jumper-type adapter (Fits: Toyota/Subaru/Scion/Nissan)
Item Number: 7586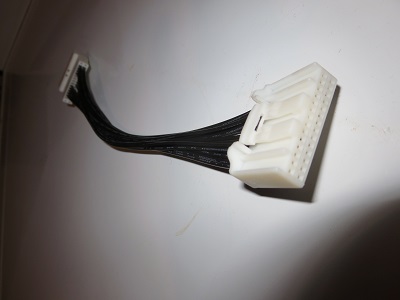 Description:
28-pin "jumper-type" harness to fit many Subaru, Toyota, and Scion vehicles. This harness has the female and male connector. one end will connect to the factory harness and the other to the connector on the back of the head-unit or navigation system.
This adapter has been used by some to add a switch to defeat the "vehicle in motion" lockout that we see in some Toyota vehicles. If the vehicle speed signal is broken with a switch (or connected to ground in some cases), this will signal to the headunit that the vehicle is not moving enabling a passenger to control the headunit and access the locked out menus while the vehicle is moving. FEEL FREE TO CONTACT US FOR DETAILS!
Typical 28-pin connector pinout is provided here
Note: This harness is about 8 inches long and has a 28-pin connector on both ends. If you need a custom harness with a different configuration (such as a 16-pin or 20-pin connector on one or both ends), just let us know what you need or what you are trying to accomplish.
This harness will allow you to modify or splice into many of the signals that connect to your vehicle:
-Vehicle Speed Sensor(VSS) input
-Reverse/Backup Camera trigger
-Remote(Steering Wheel) audio control switches
-Remote Microphone inputs
-Aux Audio inputs
This harness can also be cut and used to restore functionality when an aftermarket head unit is installed. This eliminates the need to cut factory wiring to splice into the existing wires.
We have this adapter available in 16-pin and 24-pin versions, These connectors are used for backup cameras.
Purchase:
Price: $25
Installation:
This harness connects between the stock head unit and the car's wiring harness. The connectors are fitted with pins that include every connection to the head unit. This harness should be connected between the head unit and wiring harness and used to tap the connections into the headunit without splicing or cutting the factory wiring harness. Additionally, this harness works to make connections to the stock wiring when installing an aftermarket radio/headunit.
Compatibility: (INCOMPLETE LIST)
These are now shipped with all pins populated (originally we shipped them with fewer pins because many older models do not need all the pins populated). This harness should work with any model that uses the 28-pin connector
2013-2018 Toyota Avalon
2012-2018 Toyota Camry
2012-2018 Toyota Corolla
2012-2018 Toyota Highlander
2016-2021 Toyota GT-86
2012-2018 Toyota Prius
2012-2014 Toyota Prius v
2012-2014 Toyota Prius c
2013-2018 Toyota RAV4
2013-2018 Toyota Sequoia
2013-2017 Toyota Sienna
2012-2019 Toyota Tacoma
2013-2018 Toyota Venza
2013-2018 Toyota 4Runner
2010 - 2012 Nissan Altima (with amplified factory sound and without NAV)
2010 Nissan Cube (with display audio)
2013 Nissan Frontier (display models with amp and NAV models)
2012 Nissan NV (with premium audio)
2011 - 2013 Nissan Quest (models with base audio with display)
2011 - 2013 Nissan Rogue (models with base audio with display)
2010 - 2012 Nissan Sentra (non NAV models)
2013 Nissan Versa (sedans with premium audio)
2014 Nissan Versa (NAV models)
2014 Nissan Versa (Note display audio systems)
2013 Nissan Xterra (NAV models)
2013-2016 Scion FR-S with BeSpoke Head Unit or Touchscreen OEM Headunit
2012-2014 Scion iQ with BeSpoke Head Unit or Touchscreen OEM Headunit
2012-2014 Scion xB with BeSpoke Head Unit or Touchscreen OEM Headunit
2012-2014 Scion xD with BeSpoke Head Unit or Touchscreen OEM Headunit
2012-2014 Scion tC with BeSpoke Head Unit or Touchscreen OEM Headunit
2013-2022 Subaru BRZ
2012-2022 Subaru Forester with OEM Fujitsu Ten Navigation or OEM Clarion Starlink headunit
2012-2022 Subaru Impreza with OEM Fujitsu Ten Navigation or OEM Clarion Starlink headunit
2012-2022 Subaru Crosstrek with OEM Fujitsu Ten Navigation or OEM Clarion Starlink headunit
2012-2021 Subaru Legacy/Outback with Touchscreen headunit
2012-2022 Subaru WRX (STI) with OEM Fujitsu Ten Navigation or OEM Clarion Starlink headunit

Related Products:
28-pin Head Unit Wiring Harness Adapter (Fits: 2018+ Toyota vehicles)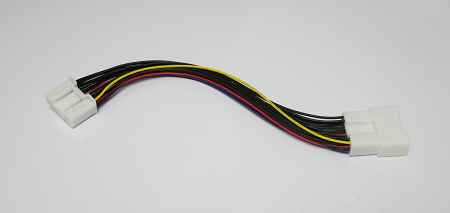 Additional 28-pin or 16-pin connector socket pins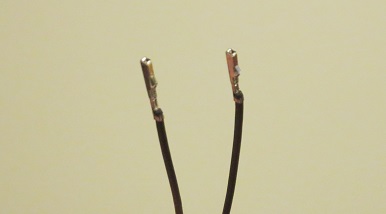 ---
www.autoharnesshouse.com
inquiry@autoharnesshouse.com