---
Subaru 20-pin Jumper Harness (Fits: Subaru/Nissan)
Item Number: 5076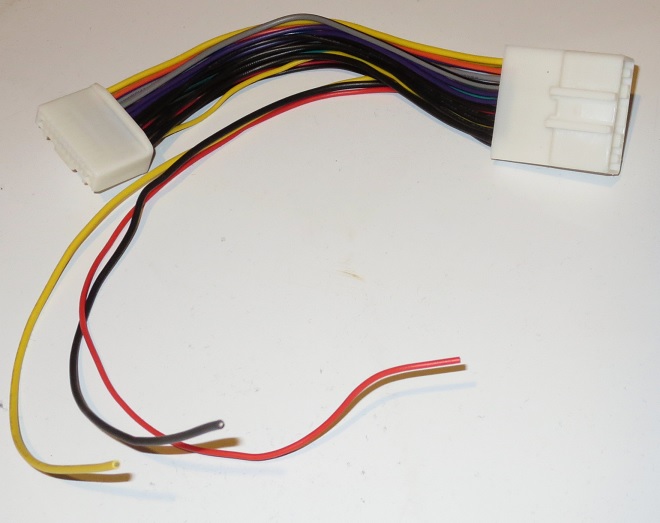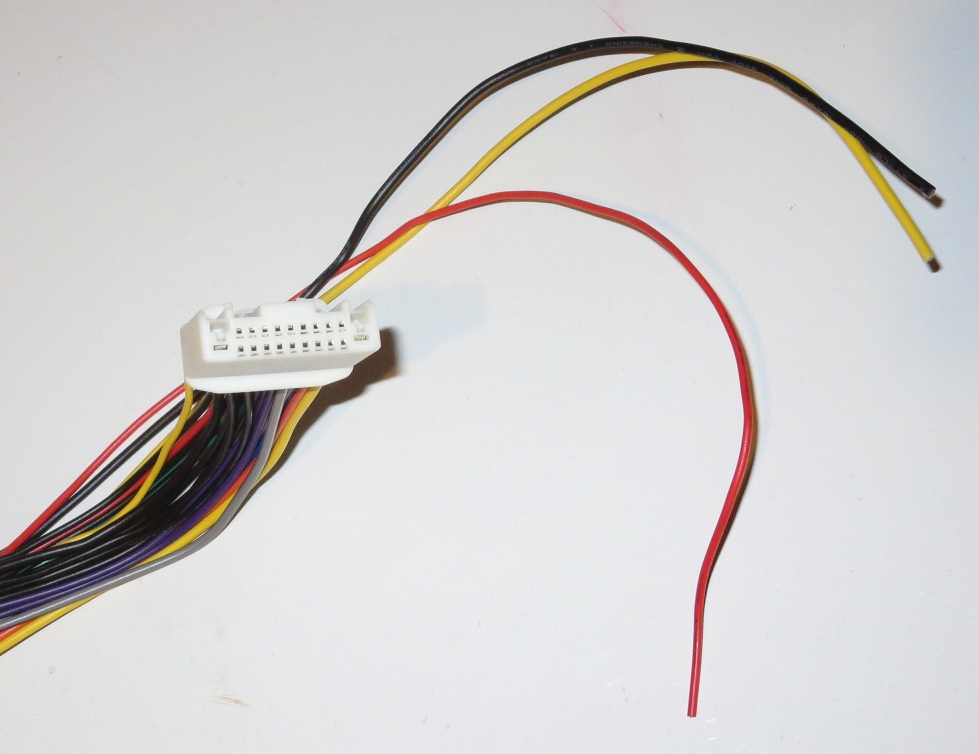 Description:
The 20-pin Jumper Harness has the Subaru 20-pin female connector on one end and 20-pin male connector on the other. One end will connect to the factory wiring harness and the other to the connector on the back of the head-unit or navigation system. This prevents the need to cut or damage factory wiring when adding an aftermarket amplifier, installing a subwoofer, or doing other aftermarket modifications.
Breakout wires are wired in for:
-Ground
-Constant (Memory) +12 volts
-Switched (Ignition) +12 volts
***Additional breakouts can be soldered in for a fee***
This harness will allow you to modify or splice into many of the signals that connect to your vehicle:
-Front and Rear speaker signals
-Vehicle Speed Sensor(VSS) input
-Remote(Steering Wheel) audio control switches

All 20 pins are populated and color-coded consistent with aftermarket audio conventions.
Purchase:
Price: $36
Installation:
This harness connects between the stock head unit and the car's wiring harness. This harness should be connected between the head unit and wiring harness and used to tap the connections into the headunit without splicing or cutting the factory wiring harness.
Fitiment:
(This is NOT a complete list. Please help us update it. If a known model is not listed, let us know)
Subaru
2012-2014 Crosstrek XV (w/o nav)
2009-2015 Forester (w/o nav)
2008-2014 Impreza (w/o nav)
2010-2014 Legacy (w/o nav)
2010-2014 Outback (w/o nav)
2010-2015 WRX and WRX STI (w/o nav)
***This harness is not compatible with any 2016 Subaru vehicle. Please contact us (inquiry@autoharnesshouse.com) for the correct harness.
Nissan
2009-2010 G37 2008-2008 G35/ G37
2007-2007 G35 (Sedan)
2009-2009 370Z (w/ nav)
2009-2011 370Z (w/o nav)
2010-2011 Altima
2007-2009 Altima
2008-2011 Armada
2009-2010 Cube
2009-2011 Frontier Crew Cab LE & Pro-4X
2009-2011 Frontier Crew Cab SE
2009-2011 Frontier King Cab LE & PRO-4X
2009-2011 Frontier King Cab SE V6
2009-2011 Frontier King Cab XE & SE 4-cyl.
2008-2008 Frontier (Late Production)
2011-011 Juke
2009-2011 Maxima (w/o nav or tech pkg.)
2007-2008 Maxima (w/o nav)
2007-2008 Maxima (w/ nav)
2009-2011 Murano S
2011-2011 NV
2011-2011 Quest
2011-2011 Rogue
2008-2010 Rogue
2011-2011 Sentra
2007-2010 Sentra
2007-2011 Versa
2009-2010 Xterra S
2009-2010 Xterra X
2008-2008 Xterra (Late Production)
Related Products:
Subaru Aftermarket Headunit installation kit (With 16-pin adapter and integrated ASWC-1 harness)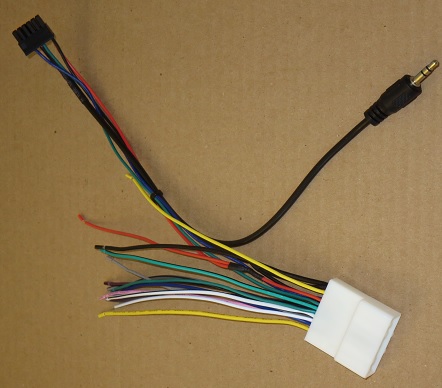 Similar Products:
Scosche NN04B
Metra 70-7552

---
www.autoharnesshouse.com
inquiry@autoharnesshouse.com