Starlink Bypass Plug
Item Number: 2044
This adapter will allows continued use of the car's front speakers when the Subaru Telematics module that sits under the OEM headunit is removed.
Users will often remove this module when installing an aftermarket headunit because it does not fit in the dash with the new headunit.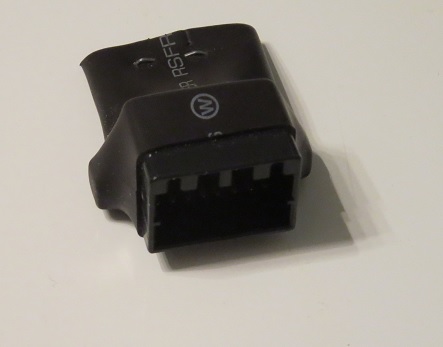 Lead Time:
Normal assembly: 1 week
Option 1 - Used for installing an Aftermarket Headunit:
This adapter is only required if you are installing a new headunit and your vehicle has Starlink.functionality (SOS functions, Automatic Collision Notification, Enhanced Roadside Assistance). Many Subaru vehicles don't have thiese functions and will therefore not require the bypass adapter. If your car has this functiionality, then the front speakers on the car will pass through the Starlink Telematics module. If this module is removed, then the front speakers will not function.
It is recommended that this module be retained (by relocating it to a place in the dash where it will fit). If this is not possible, then this bypass plug should be connected in place of the telematics module.
Note for customers retaining OEM headunit: This adapter can also be used for those wishing to remove/disable the OEM Subaru Telematics functions. This is done to eliminate the tracking cabability that Subaru has built into these vehicles. If this is you, we will need to add an additional part to this adapter to re-enable the bluetooth microphone. Please purchase the option 2 adapter near the bottom of this page for this situation.
Price: $40
---
Option 2:
(You do not need both Option 1 and Option 2)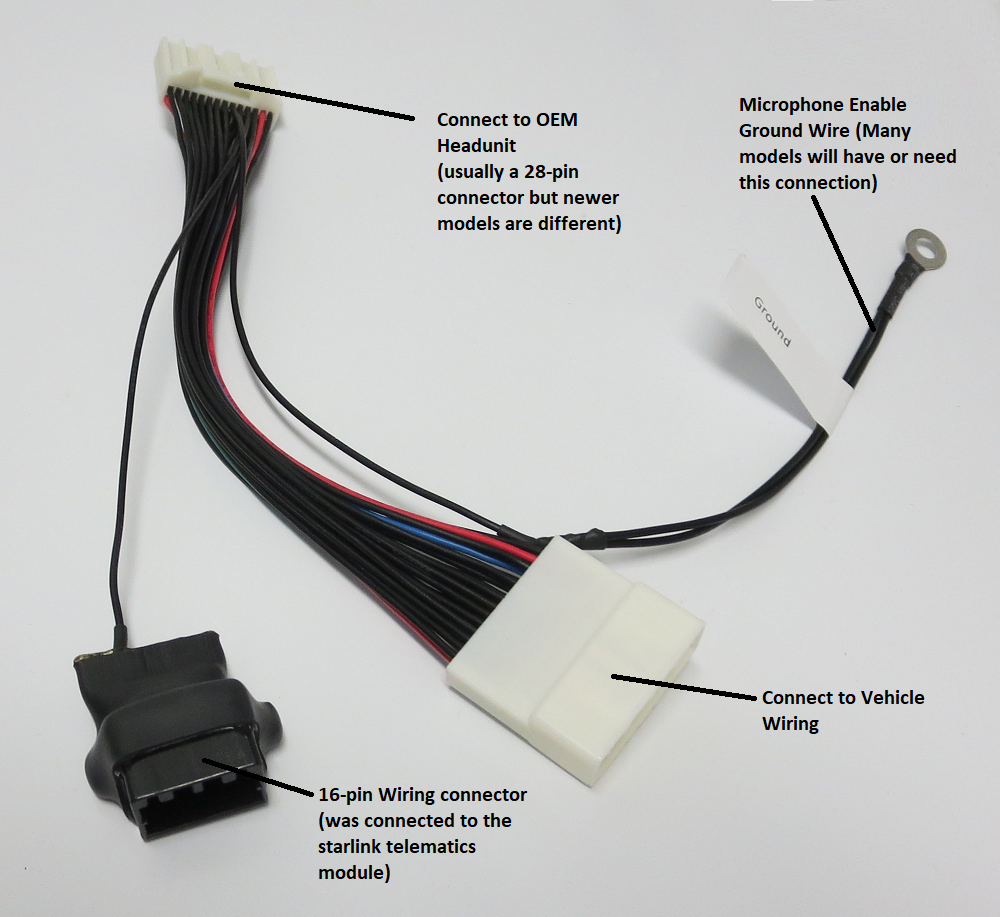 If you are NOT installing an aftermarket headunit, purchase this adapter instead (you do not need both). This adapter includes additional wiring to maintain the OEM bluetooth microphone on your original headunit. DO NOT USE THIS ADAPTER FOR AFTERMARKET HEADUNITS:
Price: $80
---
www.autoharnesshouse.com
inquiry@autoharnesshouse.com