Direct wire harness for Sony Headunits (fits 1998-2008 Honda/Acura - See compatibility information below)
Item Number: AHH-70-1721SO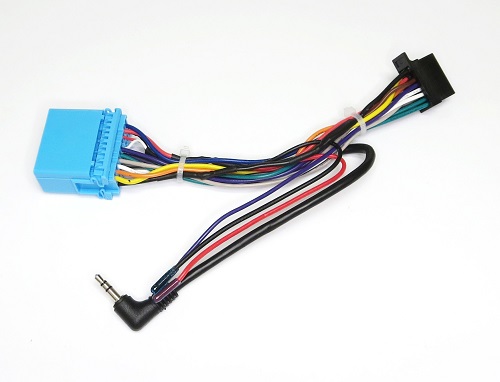 Description:
This harness is the simplest way to install a Sony headunit in your Honda or Acura. It is pre-wired with the Sony connector on 1 end and the Honda connector on the other.
What's included:
Steering Wheel Control wire is provided to the Honda connector (Wired to the 3.5mm plug). If your Sony headunit allows you to program the steering wheel buttons, you won't need an interface like the AXXESS ASWC-1!
Reverse signal is provided from the Sony connector since this will need to be connected elsewhere on the vehicle.
E-brake signal is already connected to ground to bypass parking brake lockout.
+12v switched (Red) and Ground (Black) connections are provided for wiring of a steering wheel control interface or other +12v devices.
Installation:
1) Just connect both ends (to the Sony and to the Vehicle)
2) Connect the Reverse signals if needed (Reverse is needed only if you will be connecting a backup camera)
Sony Headunit Compatibility
Sony CDX-G1200U
Sony DSX-A410BT
Sony DSX-A415BT
Sony DSX-A416BT
Sony DSX-B700
Sony DSX-GS80
Sony DSX-GS900
Sony MEX-BT4100P
Sony MEX-N4200BT
Sony MEX-N4300BT
Sony MEX-N5300BT
Sony MEX-N7300BD
Sony XAV-9500ES
Sony XAV-AV5600
Sony XAV-AX3200
Sony XAV-AX4000
Sony XAV-AX5000
Sony XAVAX5500
Sony XAV-AX7000
Sony XAV-AX8100
and MANY more...
Are you installing a Pioneer headunit? See the compatible adapter for Pioneer headunits here!.
Fitment:
(This is NOT a complete list. Please help us update it. If a known model is not listed, let us know)
Acura
CL 1999 to 2003
INTEGRA 1999 to 2001
MDX 2001 to 2008
MDX 2009 to 2011 With Factory Navigation
NSX 2001 to 2005
RDX 2007 (Non Navigation)
RL 1999 to 2008
RSX 2002 to 2006
TL 1999 to 2007
TSX 2004 to 2008 (With and Without Factory Navigation)
Honda
ACCORD 1998 to 2002 EX/LX/DX
CIVIC and CIVIC SI 1999 to 2005
CRV 1999 to 2006
ELEMENT 2003 to 2011
INSIGHT 2001 to 2006
ODYSSEY 1999 to 2007
ODYSSEY 2008 to 2010 With Factory Navigation
PILOT 2003 to 2008 LX Only
PILOT 2003 to 2008 Non LX, Non Navigation
PRELUDE 1999 to 2001
RIDGELINE 2006 to 2008
S2000 2000 to 2009
Purchase:
Option 1 : Direct wire harness for Sony Headunits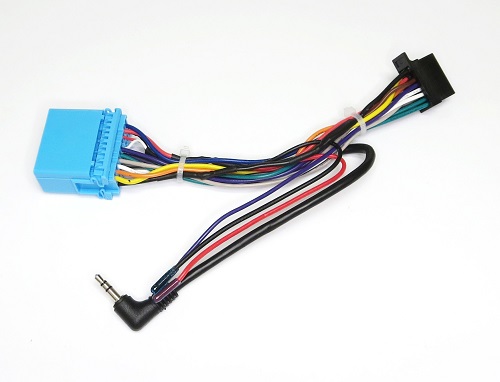 Direct wire harness: $20
---
Aftermarket headunits available for installation in your Honda/Acura
Similar Products:
Metra 70-1721
AHH-70-1721 - Honda Direct Wire adapter for Pioneer

---
www.autoharnesshouse.com
inquiry@autoharnesshouse.com