---
Direct wire harness for Pioneer Headunits (fits 2006-2012 Honda/Acura - See compatibility information below)
Item Number: AHH-70-1722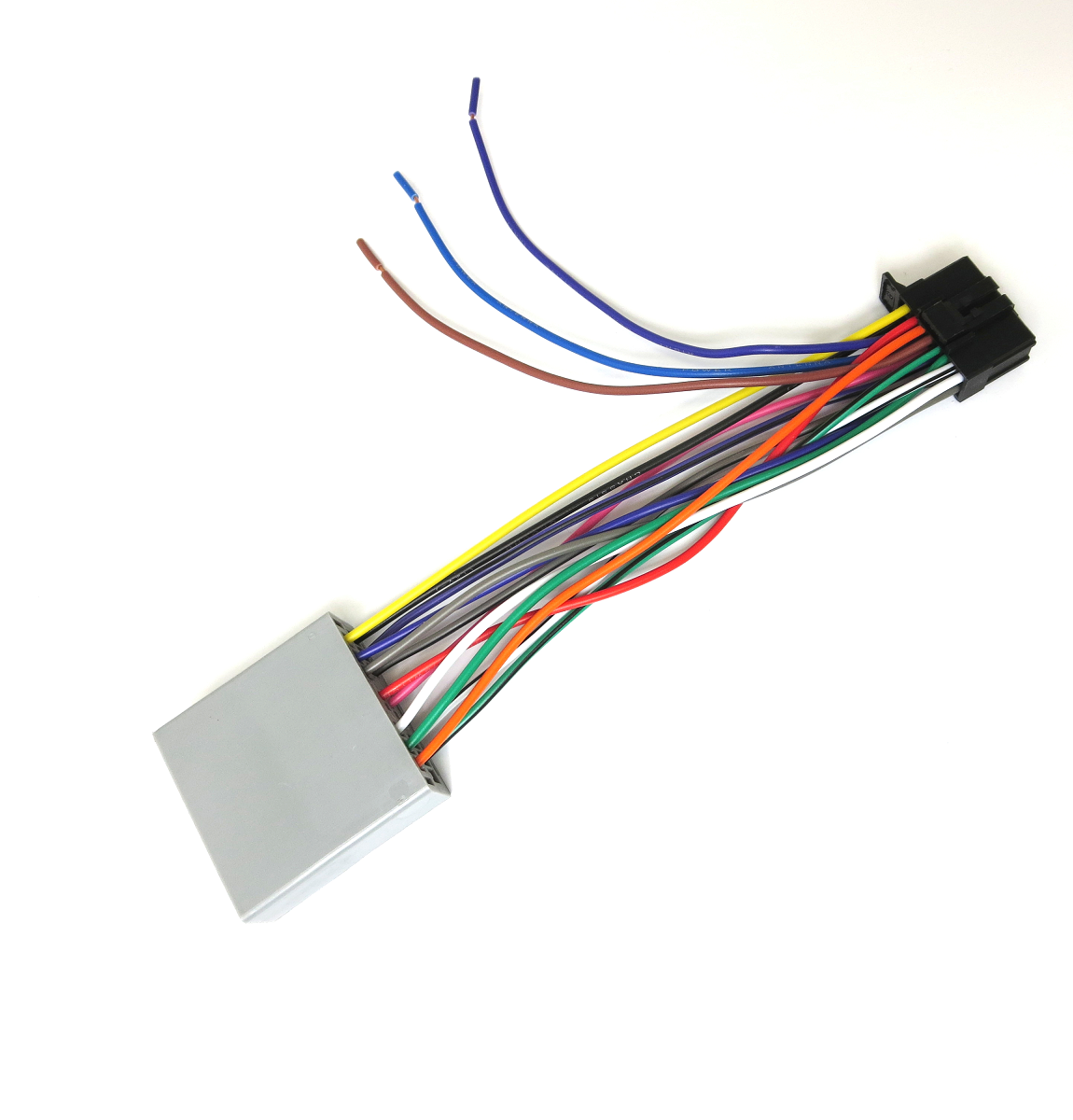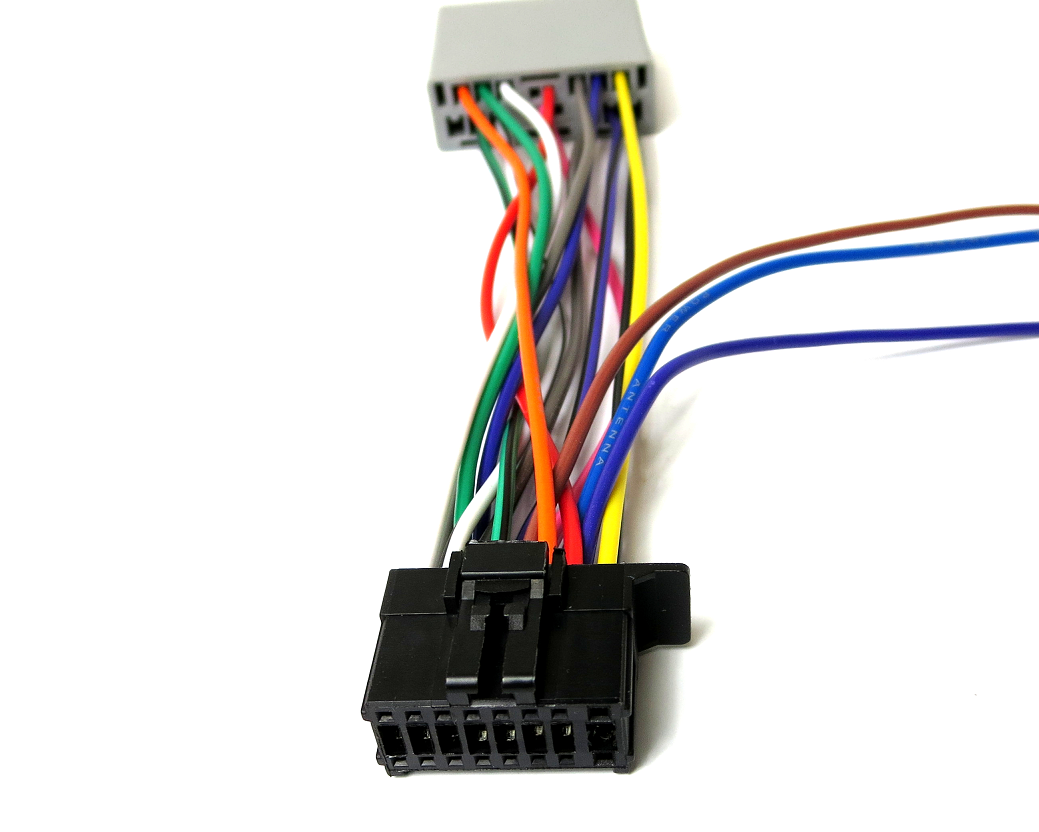 Description:
This harness is the simplest way to install a Pioneer headunit in your Honda or Acura. It is pre-wired with the Pioneer connector on 1 end and the Honda connector on the other.
What's included:
Reverse, Vehicle Speed, and E-brake signals are provided from the Pioneer connector since this will need to be connected elsewhere on the vehicle.
All Spearker signals are already wired. Just plug in both ends!
Installation:
1) Just connect both ends (to the Pioneer and to the Vehicle)
2) Connect the Vehicle Speed and E-brake signals (Reverse is needed only if you will be connecting a backup camera)
This harness will fit any 2014 or newer Pioneer headunit with a video screen.
(If your unit does not have a video screen, slight modification may be necessary. Click here for more details.)
Pioneer AVH-110BT
Pioneer AVH-120BT
Pioneer AVH-1300NEX
Pioneer AVH-1330NEX
Pioneer AVH-1500NEX
Pioneer AVH-1550NEX
Pioneer AVH-190DVD
Pioneer AVH-200EX
Pioneer AVH-201EX
Pioneer AVH-210EX
Pioneer AVH-211EX
Pioneer AVH-220EX
Pioneer AVH-270BT
Pioneer AVH-290BT
Pioneer AVH-291BT
Pioneer AVH-2330NEX
Pioneer AVH-2400NEX
Pioneer AVH-2440NEX
Pioneer AVH-2500NEX
Pioneer AVH-2550NEX
Pioneer AVH-310EX
Pioneer AVH-3500NEX
Pioneer AVH-4100NEX
Pioneer AVH-4200NEX
Pioneer AVH-500EX
Pioneer AVH-501EX
Pioneer AVH-521EX
Pioneer AVH-600EX
Pioneer AVH-601EX

Pioneer AVH-W4400NEX
Pioneer AVH-W4500NEX

Pioneer AVH-X2800bs
Pioneer AVH-X390bs
Pioneer AVH-X391BHS
Pioneer AVH-X4800bs
Pioneer AVH-X490bs
Pioneer AVH-X491BHS
Pioneer AVH-X5800BHS
Pioneer AVH-X7800BT

Pioneer AVH-ZL5150BT

Pioneer AVIC-5100NEX
Pioneer AVIC-5200NEX
Pioneer AVIC-5201NEX
Pioneer AVIC-6200NEX
Pioneer AVIC-6201NEX
Pioneer AVIC-7200NEX
Pioneer AVIC-7201NEX
Pioneer AVIC-8200NEX
Pioneer AVIC-8201NEX
Pioneer AVIC-W6400NEX
Pioneer AVIC-W6500NEX
Pioneer AVIC-W8400NEX
Pioneer AVIC-W8500NEX

Pioneer DEH-80PRS
Pioneer DMH-100BT
Pioneer DMH-130BT
Pioneer DMH-160BT
Pioneer DMH-1500NEX
Pioneer DMH-2600NEX
Pioneer DMH-2660NEX

Pioneer DMH-C5500NEX
Pioneer DMH-C2550NEX
Pioneer DMH-C2500NEX
Pioneer DMH-W4600NEX
Pioneer DMH-W4660NEX
Pioneer DMH-WC6600NEX
Pioneer DMH-WT7600NEX
Pioneer DMH-WT8600NEX

Pioneer MVH-AV251BT
Pioneer MVH-AV290BT
Pioneer MVH-1400NEX
Pioneer MVH-210EX
Pioneer MVH-211EX
Pioneer MVH-2400NEX
Pioneer MVH-300EX
Pioneer MVH-S310BT

Pioneer SPH-DA02 AppRadio
Pioneer SPH-DA01 AppRadio
Pioneer SPH-DA120 AppRadio 4
Pioneer SPH-DA210 AppRadio 3
Pioneer SPH-DA100 AppRadio 2
Pioneer SPH-10BT
and MANY more...
Are you installing a Single DIN Pioneer headunit or a headunit that does not have an LCD display screen? This adapter is compatible with these heaudnits but a modification to the harness is necessary. Click Here for compatibility and instructions.
Fitment:
(This is NOT a complete list. Please help us update it. If a known model is not listed, let us know)
Acura
2008-2012 RDX Non-Navigation
2013 RDX

Honda
2006-2011 CIVIC
2007-2011 CRV
2007-2008 FIT
2008-2010 ODYSSEY Non-Navigation

Purchase:
Price:$16
Steering Wheel Control Adapter
Item Number: AHH-1922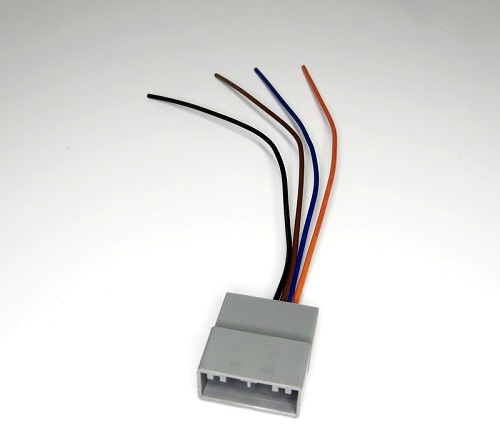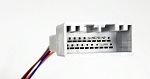 This adapter is needed to connect to your Honda's steering wheel buttons without cutting into the factory wires. This adapter will connect to your OEM connector and give you access to the wires for the steering wheel buttons. If you use this with a Pioneer headunit, you'll also need the AXXESS ASWC-1 module to connect it to the Pioneer headunit
Price: $15
---
Axxess ASWC-1 Steering Wheel Control Adapter
Price:$59
---
Aftermarket headunits available for installation in your Honda/Acura
---
www.autoharnesshouse.com
inquiry@autoharnesshouse.com