---
Plug and Play adapter WITH Axxess AXTO-MZ1 - Mazda Bose Interface and Wiring Service
Item Number: AXTO-MZ1-C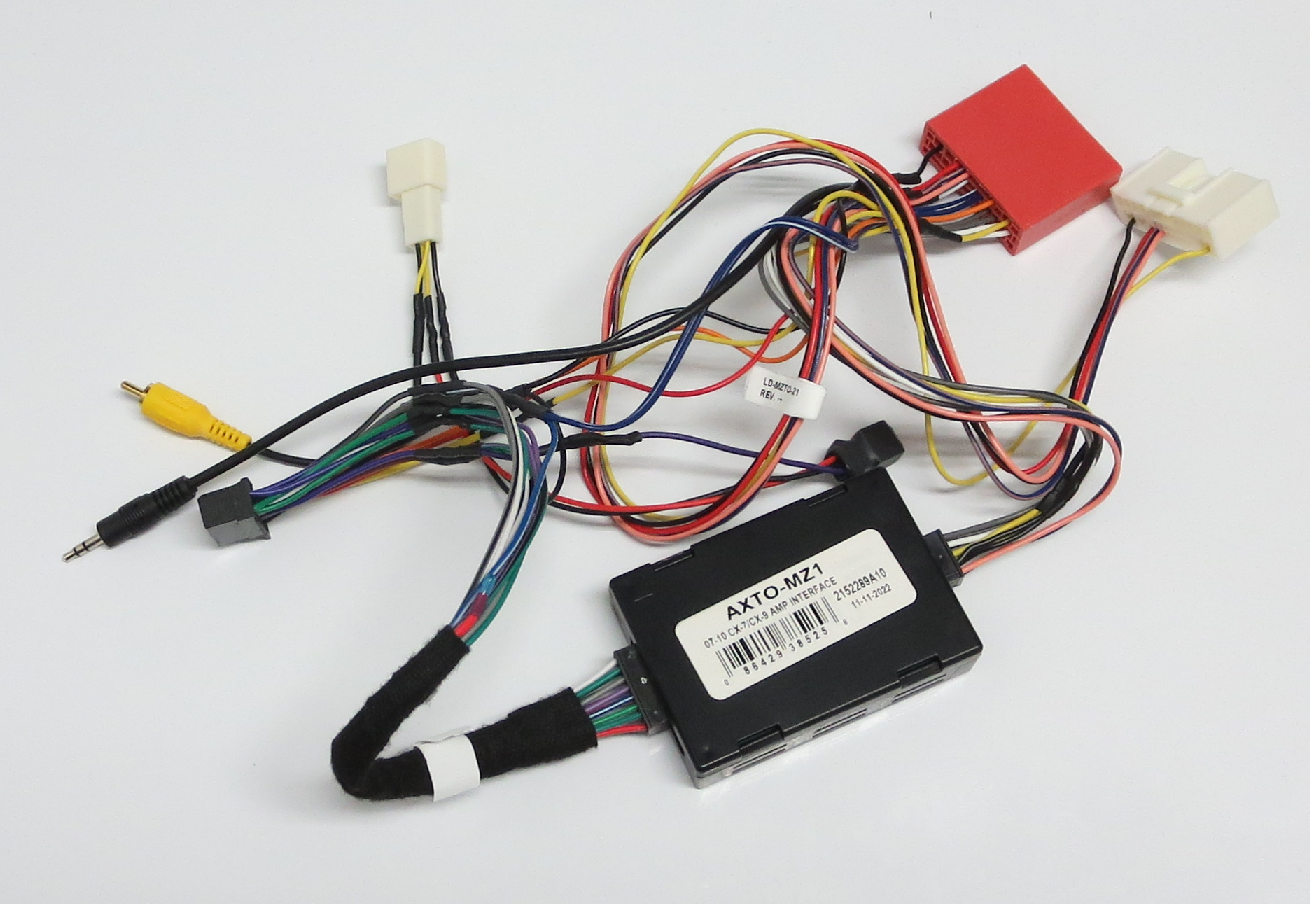 Description:
The AXTO-MZ1 unit will turn on the Bose amp on your Mazda CX-7 or CX-9. If you have the Bose system, we offer a custom wired adapter to fit the headunit you choose. This kit includes:
-AXTO-MZ1 - OEM Bose Amp interface module.
-The Backup Camera adapter
-All wiring to wired to ANY aftermarket headunit connector. Note that all manufacturers use different connectors for their headunits. You will need to specify which unit you have!
We have headunit connectors to fit ATOTO, Sony, and Pioneer headunits. If you are installing a different model, you will need to mail the connector to us. Following purchase, you will receive an email from us with the shipping address of our office and instructions on what to mail to us. Note that you'll need to have the headunit in your posession!
The AXXESS ASWC-1 unit is not included in this listing. You will need the AXXESS ASWC-1 (or AXXESS AX-SWC) to connect the steering wheel control signals to your new headunit IN SOME CASES:
These units DO NOT require the AXXESS ASWC-1:
-Sony headunit that have a programming screen to set the function of each steering wheel button (This is most of them)
-ATOTO Android units, such as the ATOTO S8
-Chinese-made Android units that have a "Key" wire input for the steering wheel buttons
These units DO require the AXXESS ASWC-1:
-Pioneer units (basically all of them except some non-US models)
-Kenwood units (Except Australian models?)
-Alpine headunits
-Boss headunits
If you have questions or need clarifications, please emails us with the model of the unit that you're planning to install.
Vehicle Fitment:
Mazda CX-7 2007-2012
Mazda CX-9 2007-2015
Purchase:
Price: $219 (add $68 for the ASWC-1)
---
www.autoharnesshouse.com
inquiry@autoharnesshouse.com