---
Parking Brake Bypass For Pioneer Headunits (i.e. Pioneer MicroBypass)
Item Number: PIONEER-BYPASS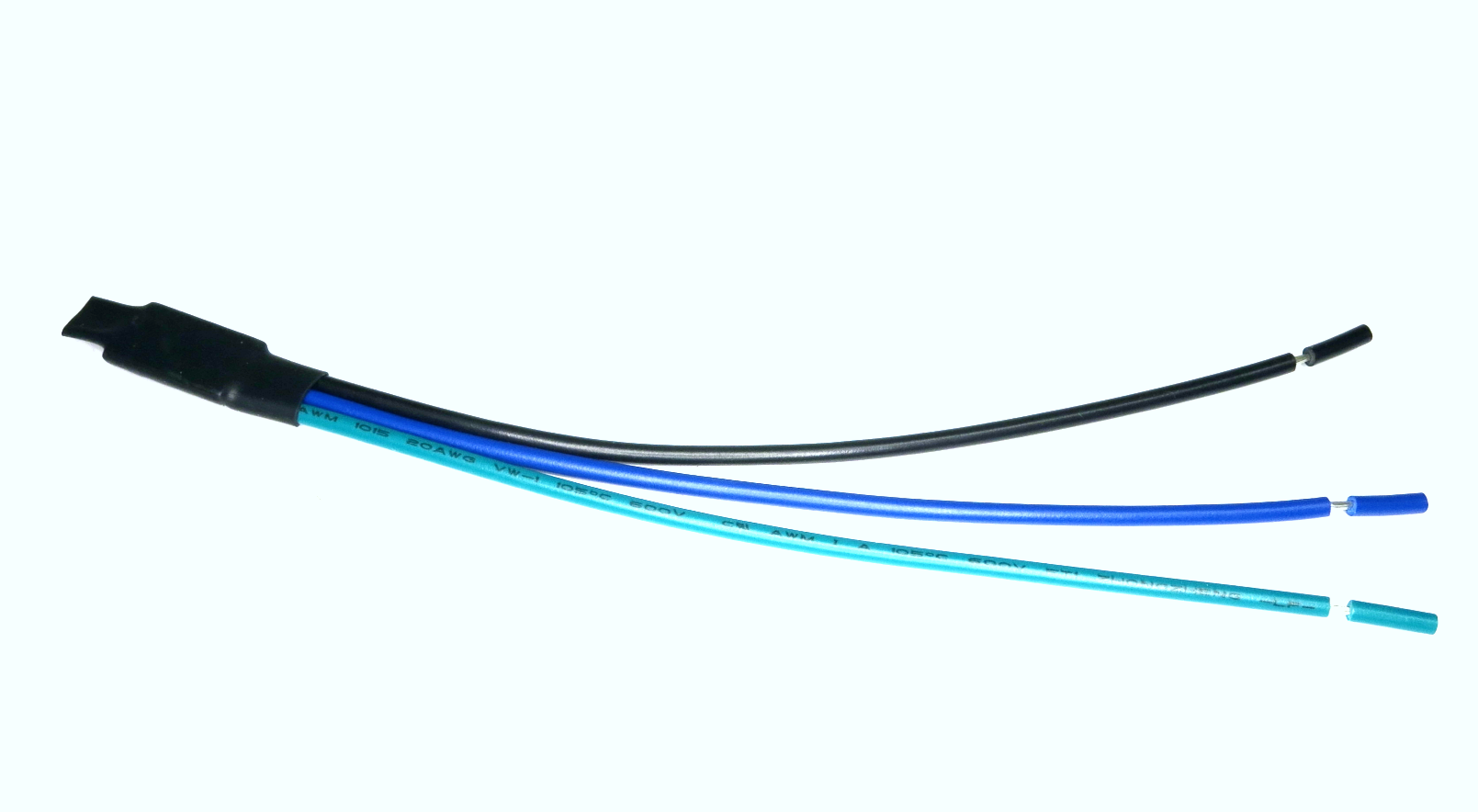 Description:
This is a parking brake bypass module that will allow installation of your Pioneer headunit without connecting into the E-brake signal on your vehicle.
Does not work with Pioneer AVIC Navigation Models, or First Generation AppRadio (SPH-DA01 or SPH-DA02). See Compatibility information below.
The connection is as follows:
Blue Wire - Connects to the Pioneer Amp Turn-on wire
Green Wire - Connects to the parking brake input signal on the Pioneer headunit
Black Wire - Connects to a metal ground point (or to the black wire on the Pioneer adapter)
It is dangerous, and in most states illegal, for the driver to watch video while the vehicle is in motion. Illegal use of the product is prohibited. This product is meant for off-road, retail display, and show-use only.
If you are looking for a Pioneer headunit, check out our recommendations here!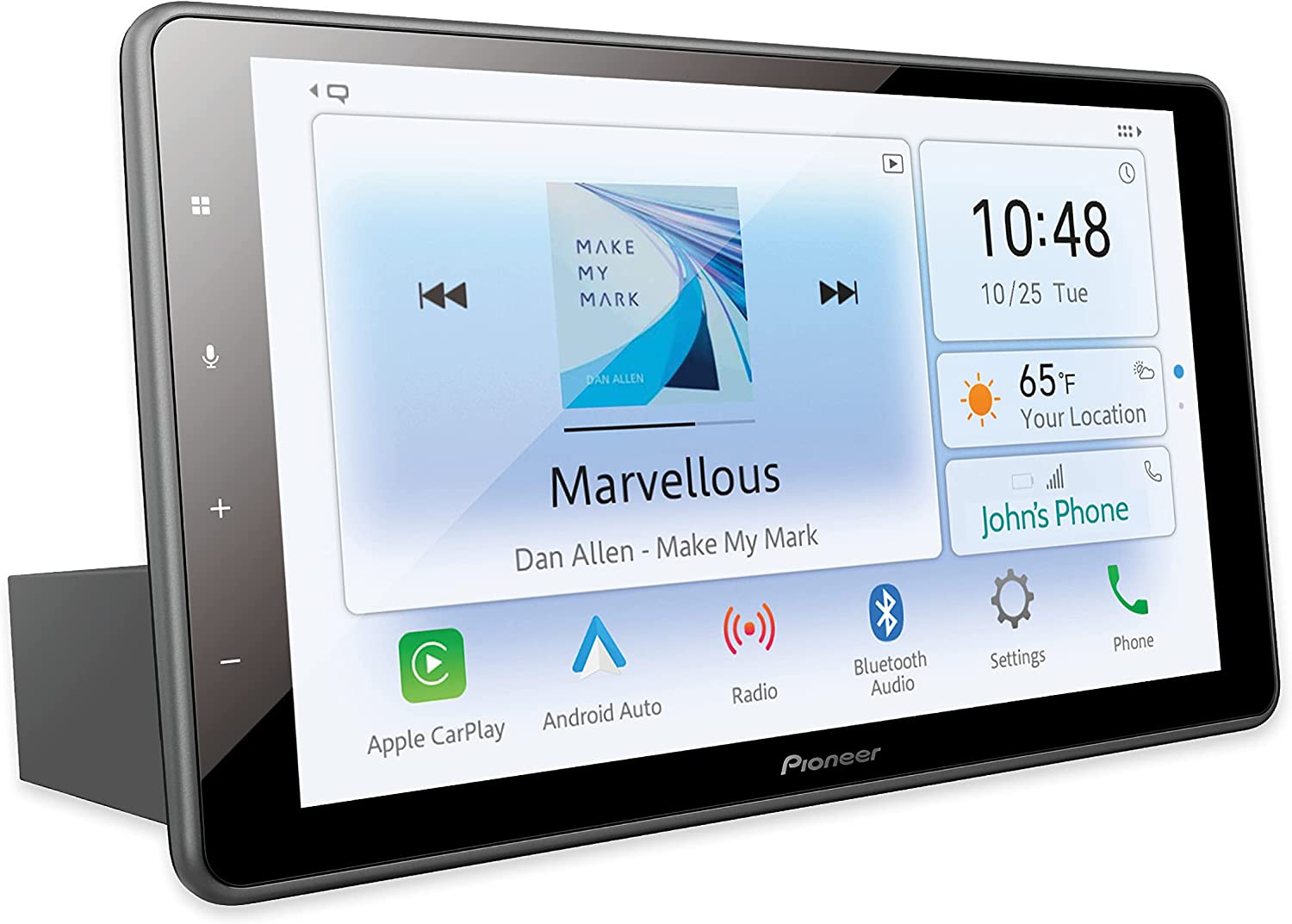 Purchase:
Price:$13.50
---
Fitment:
Pioneer
AVH-110BT, AVH-120BT, AVH-1300NEX, AVH-1330NEX, AVH-1500NEX, AVH-1550NEX, AVH-190DVD, AVH-200EX, AVH-201EX, AVH-210EX, AVH-211EX, AVH-220EX, AVH-270BT, AVH-280BT, AVH-290BT, AVH-291BT, AVH-2330NEX, AVH-2400NEX, AVH-2440NEX, AVH-2500NEX, AVH-2550NEX, AVH-310EX, AVH-3500NEX, AVH-4100NEX, AVH-4200NEX, AVH-500EX, AVH-501EX, AVH-521EX, AVH-600EX, AVH-601EX
AVH-W4500NEX
AVH-X3800BHS X4500BT X4500DVD X4600BT X4600DVD X4700BS X4700DVD X4800BS X4800DVD X5500BHS X5500BT X5600BHS X5600BT X5700BHS X5700BT X5800BHS X5800BT X6500DVD X6700DVD X6800DVD X7500BT X7700BT X7800BT X8500BHS X8500BT X8600BT X8700BT X8750BT X8800BT X8850BT X8890BT W4400NEX Z1000DVD Z1090DVD Z1100DVD Z2000BT Z2050BT Z2090BT Z2100BT Z2190BT Z3000DAB Z3100DAB Z5000BT Z5000DAB Z5050BT Z5090BT Z5100BT Z5190BT Z5250BT Z7050BT Z7100DAB Z7150BT Z7250BT Z9100BT Z9190BT Z9290BT
Pioneer DMH-100BT, DMH-130BT, DMH-160BT, DMH-1500NEX, DMH-1700NEX, DMH-1770NEX, DMH-220EX, DMH-240EX, DMH-241EX, DMH-2600NEX, DMH-2660NEX
Pioneer DMH-C5500NEX, DMH-C2550NEX, DMH-C2500NEX, DMH-W2700NEX, DMH-W2770NEX, DMH-W4600NEX, DMH-W4660NEX, DMH-WC6600NEX, DMH-WC5700NEX, DMH-WT76NEX, DMH-WT7600NEX, DMH-WT8600NEX
MVH-200EX 210EX 290BT 300EX 1400NEX 2300NEX 2400NEX A200VBT A209VBT A210BT A219BT A300V AV170 AV180 AV185 AV190 AV251BT AV270BT AV280BT AV290BT, SPH-10BT DA100 DA110 DA120 DA130DAB DA210 DA230DAB DA240BT, AppRadio 2 3 4
AVIC-5000NEX 5100NEX 5200NEX 5201NEX 6000NEX 6100NEX 6200NEX 6201NEX 7000NEX 7100NEX 7200NEX 7201NEX 8000NEX 8100NEX 8200NEX 8201NEX 8400NEX W6400NEX W6500NEX W6600NEX W8400NEX W8500NEX W8600NEX
Related Products:
Toyota/Subaru Direct wire harness for Pioneer Headunits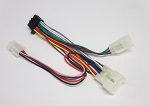 Direct wire harness for Pioneer Headunits (fits 1993-2010 Subaru)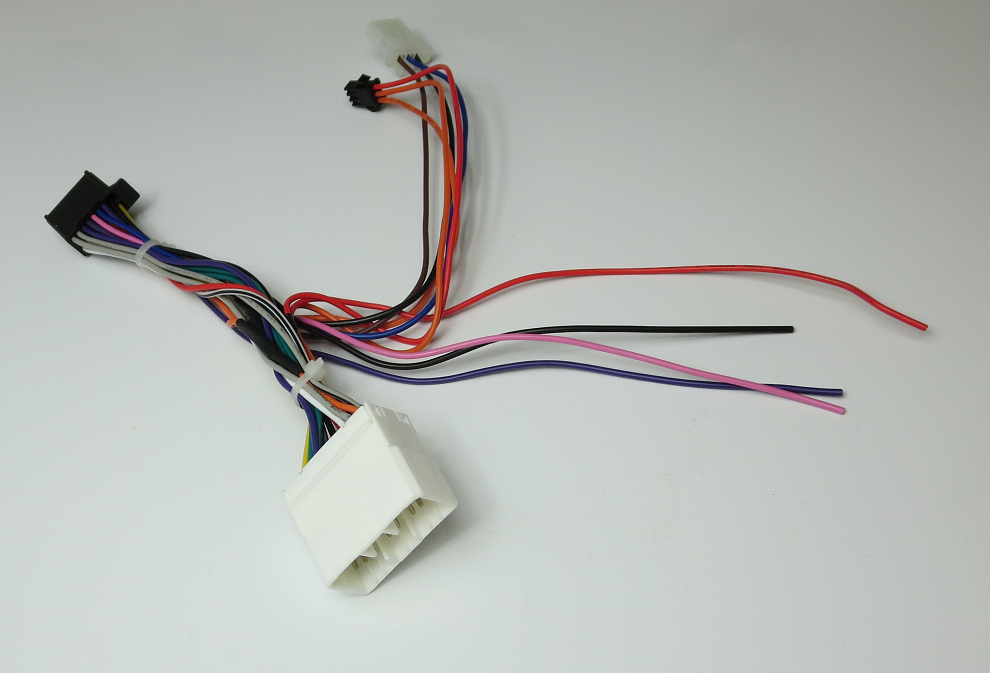 Direct wire harness for Pioneer Headunits (fits 1998-2005 Ford)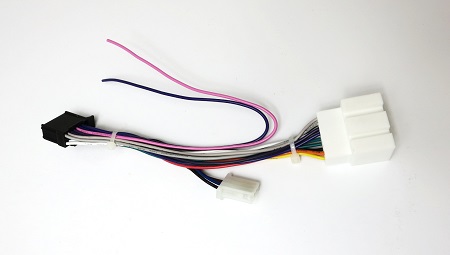 Direct wire harness for Pioneer Headunits (fits 2002-2008 Chrysler/Dodge/Jeep)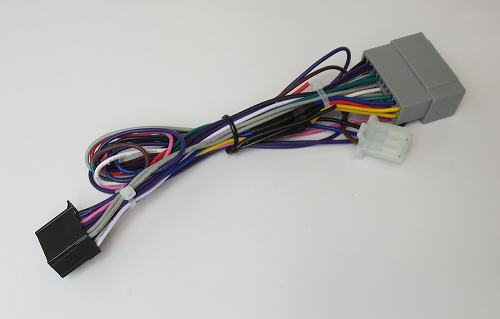 ---
www.autoharnesshouse.com
inquiry@autoharnesshouse.com