---
28-pin Head Unit Wiring Harness Adapter (Fits: 2018+ Toyota vehicles)
Item Number: 7589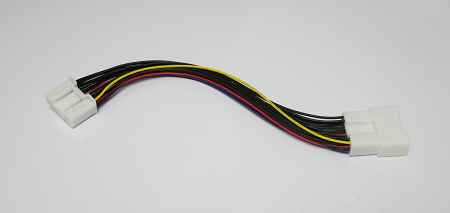 Description:
28-pin "jumper-type" harness to fit many newer Toyota vehicles. This harness has the female and male connector. one end will connect to the factory harness and the other to the connector on the back of the head-unit or navigation system.
Note: This harness is about 8 inches long and has a 28-pin connector on both ends. If you need a custom harness with a different configuration (such as a 16-pin or 20-pin connector on one or both ends), just let us know what you need or what you are trying to accomplish.
This harness will allow you to modify or splice into many of the signals that connect to your vehicle:
- +12V (both Switched and Constant)
-Vehicle Speed Sensor(VSS) input
-Reverse/Backup Camera trigger
-Remote(Steering Wheel) audio control buttons
-Remote Microphone inputs
-Aux Audio input signals
There are 2 28-pin connectors on the back of these Toyota headunits. This 28-pin connector will fit these connections also! (The second connector is used for connecting to a navigation module or Toyota telematics). We also have the 30-pin connector for the back of the headunit available in this listing. The 30-pin connector is used for the backup camera, +12V ignition signal, and E-brake signal).
This harness can also be cut and used to restore functionality when an aftermarket head unit is installed. This eliminates the need to cut factory wiring to splice into the existing wires.
There is a 30-pin connector on the back of these Toyota Entune 3.0 headunits that is used for some other functions. We can provide a similar adapter for the 30-pin connector if you need access to the backup camera signals or other wires on the 30-pin connector. You must email us to get this adapter.
Purchase:
Price: $31
Installation:
This harness connects between the stock head unit and the car's wiring harness. The connectors are fitted with pins that include every connection to the head unit. This harness should be connected between the head unit and wiring harness and used to tap the connections into the headunit without splicing or cutting the factory wiring harness. Additionally, this harness works to make connections to the stock wiring when installing an aftermarket radio/headunit.
Compatibility:
(Recently updated for the 2023 Model year!)
2019-2023 Toyota 4Runner
2019-2022 Toyota Avalon
2023 Toyota bZ4X
2018-2023 Toyota Camry
2019-2023 Toyota Corolla
2020-2023 Toyota Tundra
2020-2023 Toyota Tacoma
2019-2023 Toyota RAV4
2018-2023 Toyota Sienna
2021-2023 Toyota Venza
Related Products:
2018+ Toyota Aftermarket Amplifier or Subwoofer Installation Adapter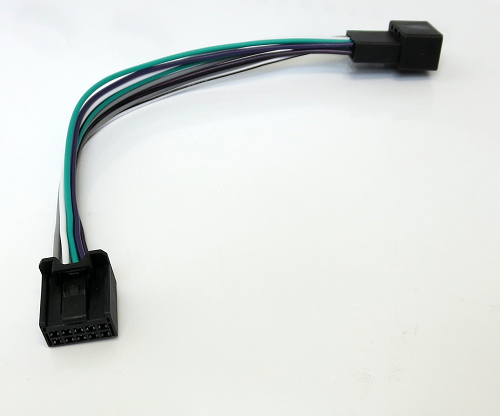 28-pin Head Unit Wiring Harness Adapter (For Subaru and pre-2018 Toyota Vehicles)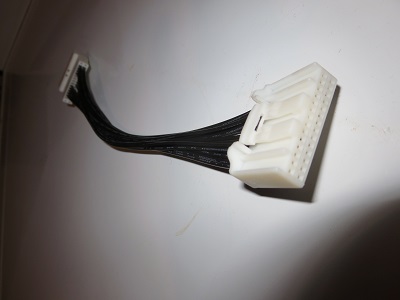 ---
www.autoharnesshouse.com
inquiry@autoharnesshouse.com