---
12-volt power port - Add-a-port harness (Fits: Toyota/Subaru/Scion)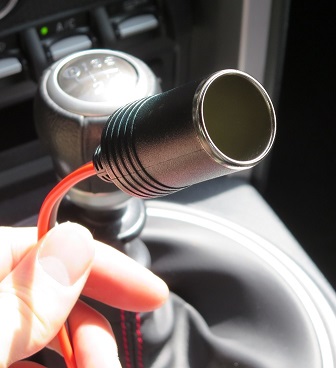 Description:
Add a fused power port to any Toyota or Scion(also fits some Subaru's...See compatibility below)
This harness will allow you to connect any "cigarette lighter" type devices to your car's factory wiring by tapping into the +12V power that already feeds the head unit. Avoid the mess of wires on the passenger seat or the "Multi-port" splitters. If installed properly, this harness does not require cutting or spicing any wires.
The wire will reach about 2 feet from the radio connector to the end of the cigarette lighter port. On most cars, this is long enough to reach from the back of the radio to the glove compartment.
You will recieve:
-1 12-Volt splice/jumper harness
-1 12-Volt "Cigarette Lighter" power port harness
-1 2-Amp fuse
Switched power option:
Switched - The port will only be on when the car's radio is on(RUN of ACC modes).
Unswitched - The port will be on when at all times
Note that the unswitched version of this harness does not protect you from draining your battery. Even small devices such as cell phones or cameras can drain your battery if left connected for long periods of time.
Purchase:
Price:
$26 (Switched)
$30 (Unswitched)
Installation: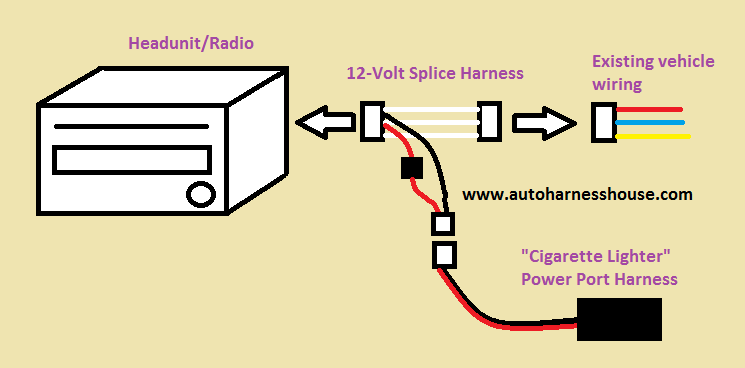 Compatibility:
1987-2018 Toyota (All Models)
2004-2016 Scion (All Models)
2013-2019 Subaru BRZ
2014 Subaru Crosstrek/Impreza (With Navigation)
2015-2019 Subaru Crosstrek/Impreza (With or without Navigation)
2014-2015 Subaru WRX (With Navigation)
2016-2019 Subaru WRX (With or without Navigation)

Related Products:
Toyota/Subaru/Scion 12-Volt splice harness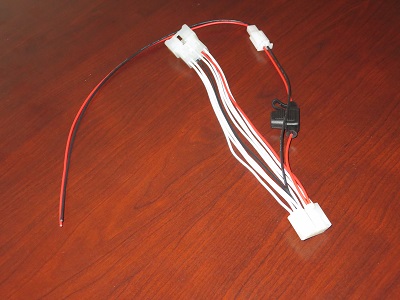 ---
www.autoharnesshouse.com
inquiry@autoharnesshouse.com