Direct wire harness for ATOTO Headunits (fits Toyota and Subaru - See compatibility information below)
Item Number: AHH-70-7552ATOTO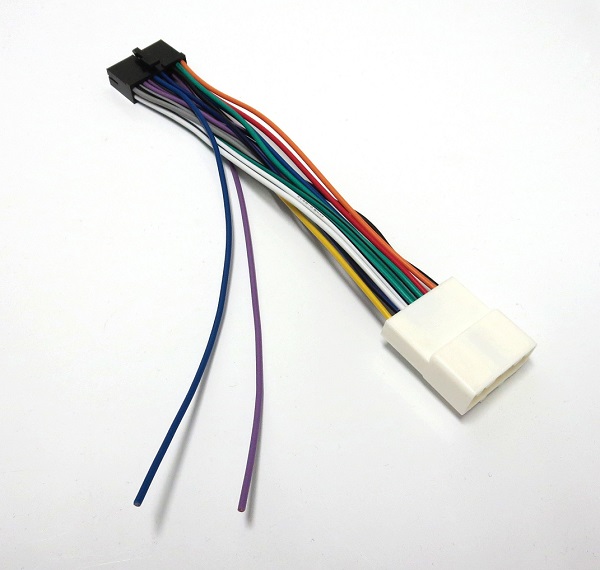 Description:
This harness is the simplest way to install a ATOTO headunit in your Subaru or Nissan. It is pre-wired with the ATOTO connector on 1 end and the Subaru or Nissan connector on the other.
Backup Camera - IMPORTANT: This adapter does not retain the backup camera. If your vehicle has a backup camera, you will use this adapter combined with the backup camera adapter that we offer. For most vehicles, this will be plug and play. Please contact us at inquiry@autoharnesshouse.com for details! What's included:
-ATOTO Direct wire adapter (20-pin to fit Nissan and Subaru vehicles)
-Reverse and Amp Turn-on signals are provided from the ATOTO connector since these may need to be connected elsewhere on the vehicle.

Installation:
1) Just connect both ends (to the ATOTO headunit and to the Vehicle)
2) For Nissan vehicles, you will need to connect the black wire to ground because most Nissan vehicles do not have a ground wire built into the 20-pin wiring. Please ask us for more information on this if you need help! (email to inquiry@autoharnesshouse.com)
ATOTO Headunit Compatibility
ATOTO A6 KL
DOES NOT FIT ATOTO A6 PF model
ATOTO A6 (All other Variations)
ATOTO F7
ATOTO F7 XE
ATOTO F7 (All other Variations)
DOES NOT FIT ATOTO S8 Lite model
ATOTO S8 Standard
ATOTO S8 Premium
ATOTO S8 Pro
ATOTO S8 Ultra
ATOTO S8 (All other Variations)
and many other models that we haven't checked...
Purchase:
Price:$33
---
Fitment:
(This is NOT a complete list. Please help us update it. If a known model is not listed, let us know)
Subaru
2012-2014 Crosstrek XV (w/o nav)
2009-2015 Forester (w/o nav)
2008-2014 Impreza (w/o nav)
2010-2014 Legacy (w/o nav)
2010-2014 Outback (w/o nav)
2010-2015 WRX and WRX STI (w/o nav)
***This harness is not compatible with any 2016 Subaru vehicle. Please see AHH-70-1761ATOTO for the correct harness.
Infinity
2008-2013 G37
2006-2008 G35
Mazda
2016 CX-5 Sport
Nissan
2009-2020 370Z
2007-2020 Altima
2008-2020 Armada
2009-2010 Cube
2008-2020 Frontier
2011-2014 Juke
2007-2020 Maxima (w/o nav or tech pkg.)
2007-2008 Maxima (w/ nav)
2009-2020 Murano S
2011-2018 NV
2017-2020 Pathfinder
2011-2016 Quest
2008-2020 Rogue
2007-2020 Sentra
2007-2019 Versa
2009-2010 Xterra S
2009-2010 Xterra X
2008-2008 Xterra (Late Production)
Aftermarket headunits available for installation in your Subaru/Toyota
Related Products:
Subaru Aftermarket Headunit installation kit (Variations available for all Subaru Models)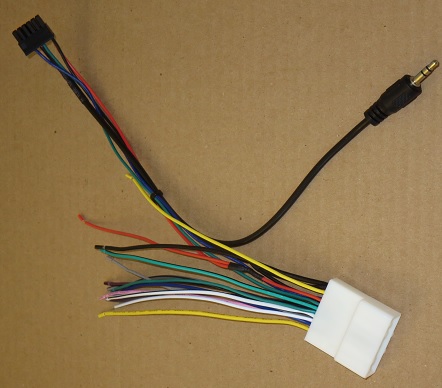 Similar Products:
Metra 70-1761

---
www.autoharnesshouse.com
inquiry@autoharnesshouse.com