---
2018+ Toyota Aftermarket Amplifier or Subwoofer Installation Adapter
Item Number: AHH-2477
This adapter is used to upgrade your OEM Toyota audio system without splicing into the factory wiring. This can be used for installing either an aftermarket in-line amplifier or an aftermarket subwoofer amplifier. Both upgrades require splicing speaker wires to connect audio signals to the aftermarket amplifier. This adapter harness will allow you to make this connection without damaging/splicing OEM wires.
If you are installing an aftermarke headunit in your vehicle, then we have a better option! Please check out the listing that we have for your vehicle on our Vehicle Wiring & Compatibility Database.
This "Jumper harnesses" connect between the back of the OEM headunit and the wiring that goes to the speakers. This will allow splicing of these harnesses rather than cutting or tapping factory wiring.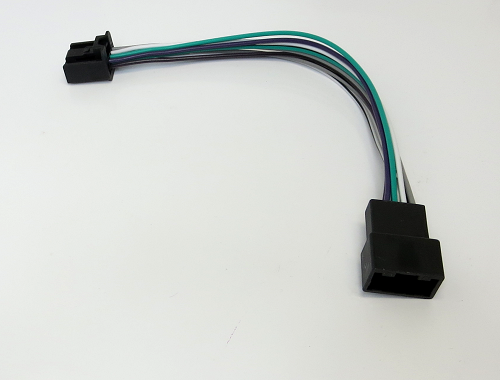 Newer Toyota vehicles will require the following jumper harness:
10-pin - This harness provides connections to the Front Speakers and Rear Speakers
Price: $20
Compatibility:
(Recently updated for the 2023 Model year!)
2019-2023 Toyota 4Runner
2019-2023 Toyota 4Runner
2019-2022 Toyota Avalon
2023 Toyota bZ4X
2018-2023 Toyota Camry
2019-2023 Toyota Corolla
2020-2023 Toyota Tundra
2020-2023 Toyota Tacoma
2019-2023 Toyota RAV4
2018-2023 Toyota Sienna
2021-2023 Toyota Venza
Pinout: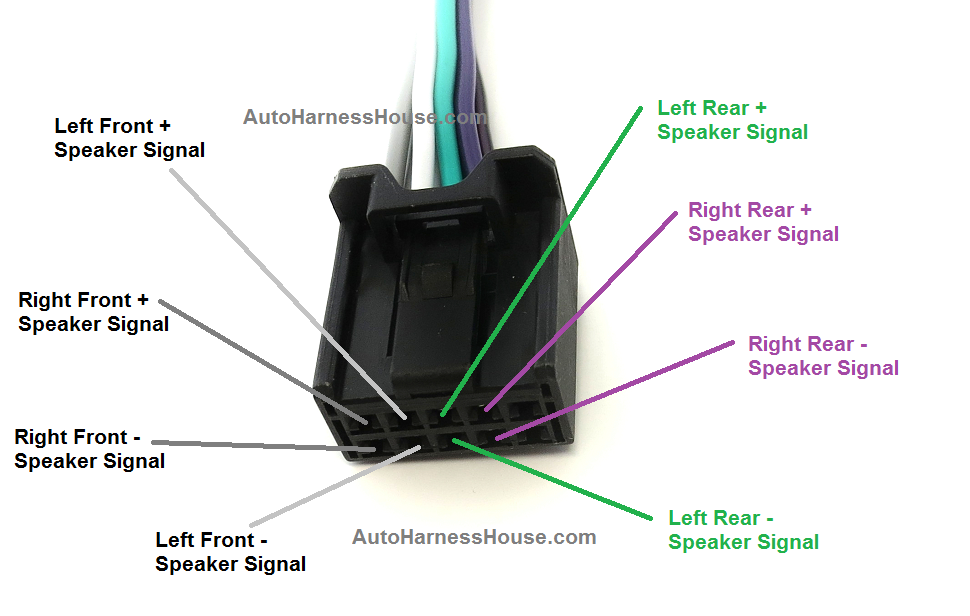 Load Resistors
When installing an aftermarket amplifier or subwoofer, it is someitmes necessary to install load resistors! We've written this tech article to help you understand when these devices will be needed. Please click here for more information!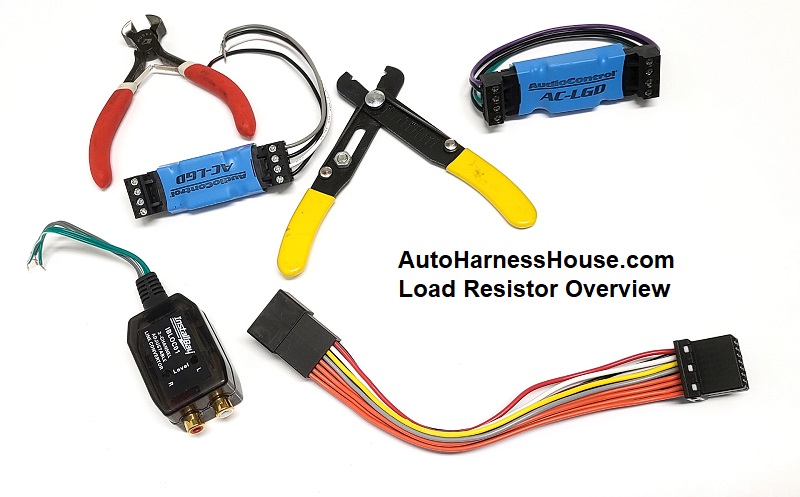 Related Products:
28-pin Head Unit Wiring Harness Adapter (Fits: 2018+ Toyota vehicles)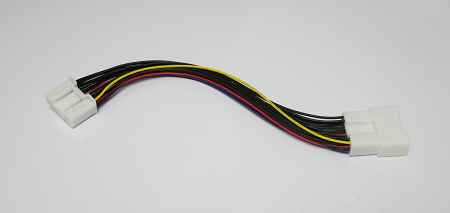 ---
www.autoharnesshouse.com
inquiry@autoharnesshouse.com