---
Direct wire harness for Pioneer Headunits (fits 1993-2010 Subaru - See compatibility information below)
Item Number: AHH-70-8901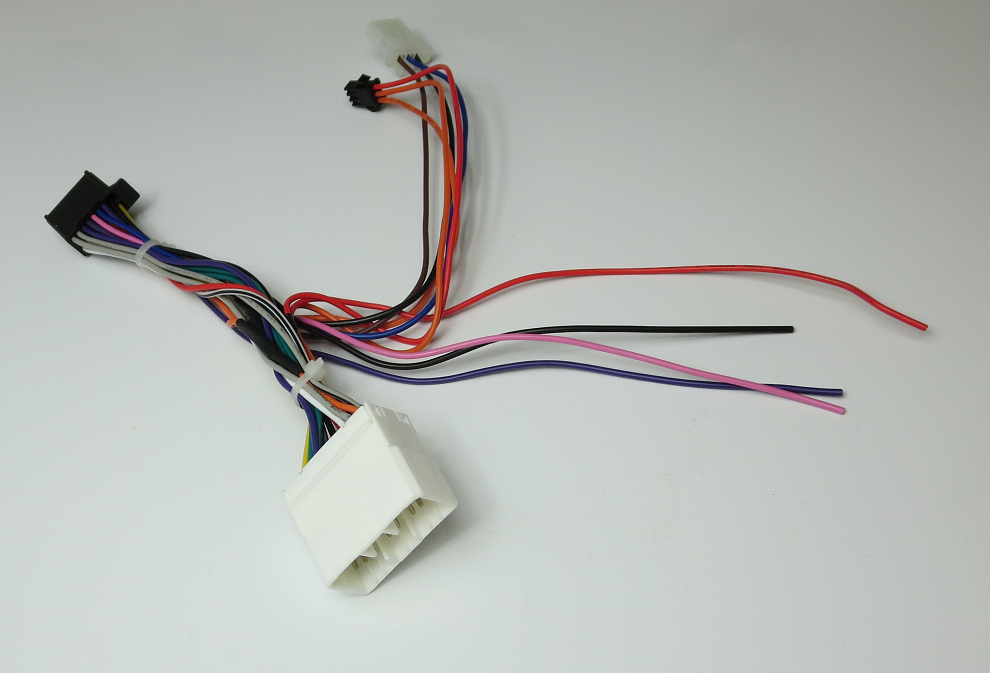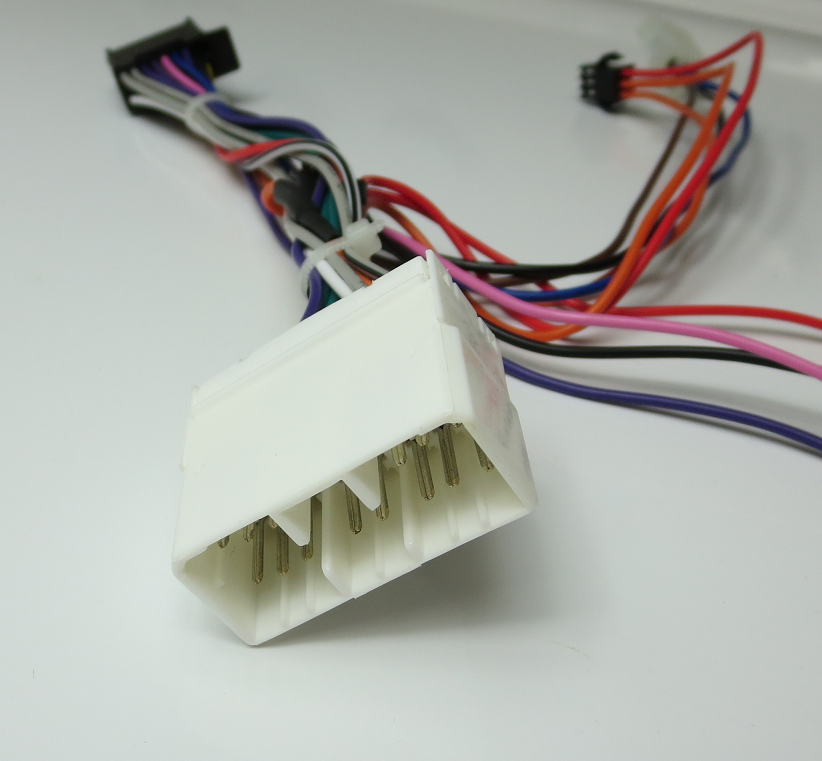 Description:
This harness is the simplest way to install a Pioneer headunit in your 1993-2010 Subaru with the 14-pin connector. The 14-pin Subaru connector is pre-wired with the Pioneer connector on 1 end and the Subaru connector on the other.
What's included:
Ground, Reverse, Vehicle Speed, and E-brake signals are provided from the Pioneer connector since they will need to be connected elsewhere on the vehicle. There is a connection for a Parking Brake Bypass module for those who do not want to connect the E-brake signal wire!
For installations with the JDM HVAC panel, see the adapters listed here: https://www.autoharnesshouse.com/AHH-JDM.html
Installation:
1) Just connect both ends (to the Pioneer and to the Vehicle)
2) Connect the Ground and E-brake signal (Reverse is needed only if you will be connecting a backup camera)
3) If the Pioneer headunit does not have a GPS antenna, do not connect the PINK Vehicle Speed Signal wire. (This wire is used for a different function on non-navigation Pioneer headunits)
This harness will fit any 2014 or newer Pioneer headunit with a video screen.
(If your unit does not have a video screen, slight modification may be necessary. Click here for more details.)
Pioneer AVH-1300NEX
Pioneer AVH-1330NEX
Pioneer AVH-1500NEX
Pioneer AVH-1550NEX
Pioneer AVH-190DVD
Pioneer AVH-200EX
Pioneer AVH-201EX
Pioneer AVH-210EX
Pioneer AVH-211EX
Pioneer AVH-220EX
Pioneer AVH-270BT
Pioneer AVH-290BT
Pioneer AVH-291BT
Pioneer AVH-2330NEX
Pioneer AVH-2400NEX
Pioneer AVH-2440NEX
Pioneer AVH-2500NEX
Pioneer AVH-2550NEX
Pioneer AVH-310EX
Pioneer AVH-3500NEX
Pioneer AVH-4100NEX
Pioneer AVH-4200NEX
Pioneer AVH-500EX
Pioneer AVH-600EX
Pioneer AVH-601EX

Pioneer AVH-W4400NEX
Pioneer AVH-W4500NEX

Pioneer AVH-X2800bs
Pioneer AVH-X391BHS
Pioneer AVH-X4800bs
Pioneer AVH-X490bs
Pioneer AVH-X491BHS
Pioneer AVH-X5800BHS
Pioneer AVH-X7800BT

Pioneer AVH-ZL5150BT

Pioneer AVIC-5100NEX
Pioneer AVIC-5200NEX
Pioneer AVIC-5201NEX
Pioneer AVIC-6200NEX
Pioneer AVIC-6201NEX
Pioneer AVIC-7200NEX
Pioneer AVIC-7201NEX
Pioneer AVIC-8200NEX
Pioneer AVIC-8201NEX
Pioneer AVIC-W6400NEX
Pioneer AVIC-W6500NEX
Pioneer AVIC-W8400NEX
Pioneer AVIC-W8500NEX

Pioneer DEH-80PRS
Pioneer DMH-1500NEX
Pioneer DMH-2600NEX
Pioneer DMH-2660NEX

Pioneer DMH-C5500NEX
Pioneer DMH-C2550NEX
Pioneer DMH-C2500NEX
Pioneer DMH-W4600NEX
Pioneer DMH-W4660NEX
Pioneer DMH-WC6600NEX
Pioneer DMH-WT7600NEX
Pioneer DMH-WT8600NEX

Pioneer MVH-AV251BT
Pioneer MVH-AV290BT
Pioneer MVH-1400NEX
Pioneer MVH-210EX
Pioneer MVH-211EX
Pioneer MVH-2400NEX
Pioneer MVH-300EX
Pioneer MVH-S310BT

Pioneer SPH-DA02 AppRadio
Pioneer SPH-DA01 AppRadio
Pioneer SPH-DA120 AppRadio 4
Pioneer SPH-DA210 AppRadio 3
Pioneer SPH-DA100 AppRadio 2
Pioneer SPH-10BT
and MANY more...
Are you installing a Single DIN Pioneer headunit or a headunit that does not have an LCD display screen? This adapter is compatible with these heaudnits but a modification to the harness is necessary. Click Here for compatibility and instructions.
Purchase:
Price:$22
---
Aftermarket headunits available for installation in your Subaru
Related Products:
Subaru Aftermarket Headunit installation kit (Variations available for all Subaru Models)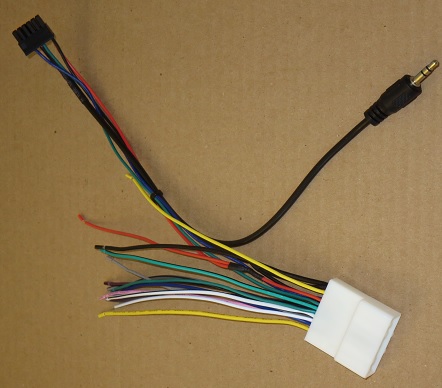 Similar Products:
Metra 70-8901

---
www.autoharnesshouse.com
inquiry@autoharnesshouse.com